The Dolakha Album is a short-term curated residency hosted in Gairimudi, Dolakha. This week-long engagement brought together 5 contemporary artists from Kathmandu to create artworks based on Gairimudi. We had artists Mr.Sujan Dangol, New Media Artists, Mr. Surendra Maharjan, Printmaking Artist, Ms. Sandhya Silwal, Visual Artist, Mr. Rajan Shrestha, Sound based Multi Media Artist and Mr. Abhimanyu Dixit, Film Artist who worked collectively with each other as well as the Gairimudi Community people.
During the residency the artists created works in diverse forms; video art, land art, photography, site specific installations, new media and multimedia. The artists were restricted on materials being introduced into the community and were advised to work with local materials. The artists were hosted by families in the community to be able to really live like a local and integrate into the society.
All artworks created during the residency was exhibited in the community space in Gairimudi. The Residency was curated by Contemporary Artist Kailash K Shrestha and co curated by Nischal Oli.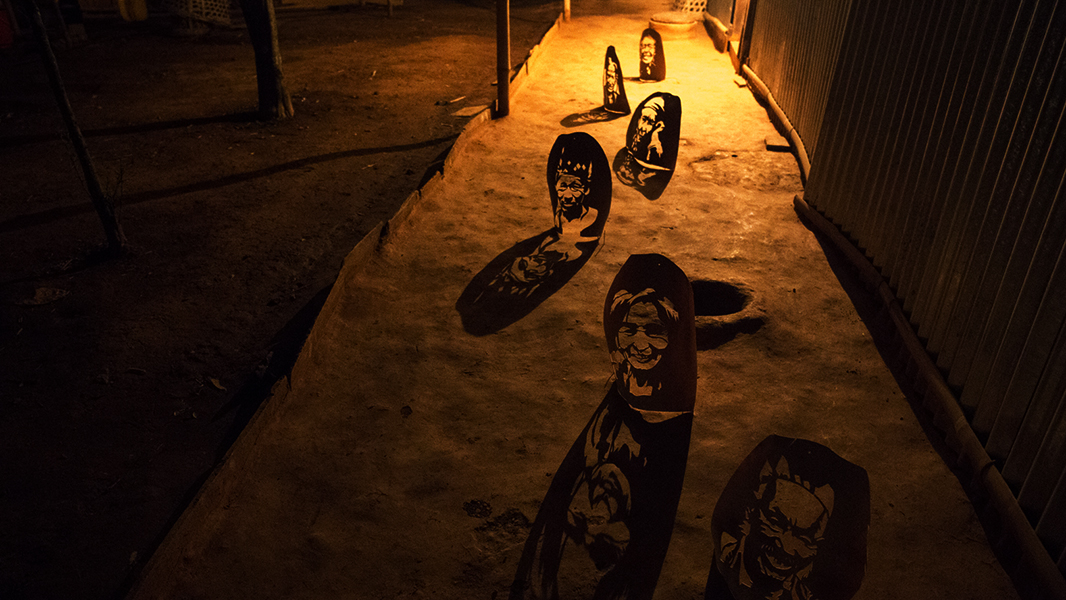 Artwork by contemporary visual artist Sandhya Silwal on display during Dolakha Album, a community homestay art residency 2016. Photo: Artudio